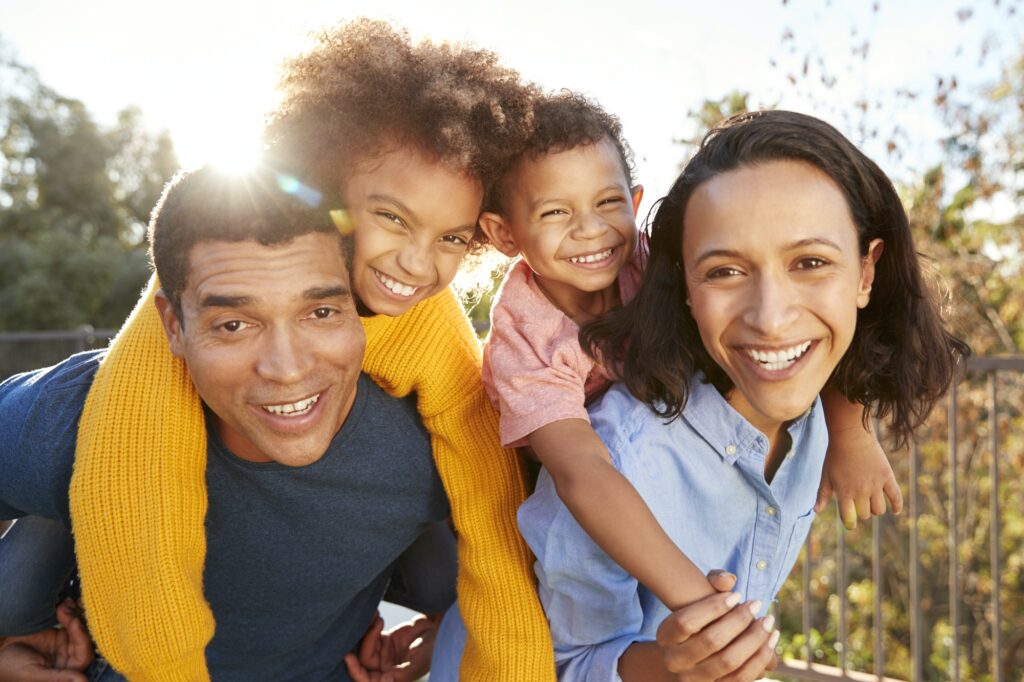 Parenting is the process of promoting and supporting the physical, emotional, social, financial, and intellectual development of a child from infancy to adulthood. Parents are encouraged to make the best decisions possible for their children within whatever limitations they may have and always work to have better parenting skills. 
There is no one way to be the perfect parent; every kid is different and has different needs. However, parenting experts can give advice about what parents should and shouldn't do. For example, parenting experts would warn against ignoring children when they complain about bullying at school. Many parents tend to forget that their role isn't just to provide for their child's physical needs, but also to help them through the social aspects of life as well.
The effects of a child's upbringing can affect them for the rest of their lives; it can make them more successful in school, help build up their self-esteem, and enable them to form healthy relationships with others. Many cultures stress the importance of how children are raised, but the main thing is that they're loved unconditionally throughout childhood. They can then grow up to be well-balanced adults!
To reach out to us, click here. To join us on Facebook, click here. 
In April 2009, a group of community stakeholders met to address the needs of the uninsured residents of Cumberland County. Their commitment to our needs led them to form what is now, Cumberland HealthNET (CHN). CHN is a collaborative network of community organizations whose primary focus is to improve the health outcomes for the uninsured in Cumberland County by linking them with a medical home, as well as other needed health and community services.
Through its collaboration with seventeen other county and community organizations, Cumberland HealthNET seeks to improve access to care for the uninsured, improve coordination of services, provide needs assessments, identity overlaps and gaps in the services provided, provide community education and resources, advocate on behalf of the uninsured, and leverage and develop outside financial resources to support the work in Cumberland County through the following programs: Health Information, Well-Being Information, Housing & Homelessness Services, Insurance Information including qualification information, ACA Insurance, and CHN Insurance, COVID-19 Vaccination Program, Our Health Clinic, help with finding a medical professional, case management, prescription assistance, mental health assistance and nutrition information.
Give us a call or send us a message. We'll set up a time to meet so we can learn more about you and your needs.